Finding the right supplier of 1/6 scale clothing is key if you are looking to create and market high-quality products. For toy collectors, mini dolls and action figures, having access to quality items that can fit their hobby will make all the difference in terms of enjoyment. Whether you are a manufacturer or business owner in need of quality miniature clothing for your products, it's important to find a reliable supplier who can provide quality goods at an affordable price. In this blog post we'll look at some tips on how to go about finding a suitable supplier for 1/6 scale outfits and associated accessories.
What is the difference between the real clothing and 1/6 scale clothing
Have you ever been shopping for dolls or miniature figures, and noticed that some of the clothing looks really different from what we wear in real life? The difference lies in the size of the clothing – 1/6 scale clothing is made to fit dolls and miniature figures, while regular clothing is made to fit normal-sized people.
1/6 scale clothing is also known as "one sixth-scale" since it's one quarter of the size of real-life clothing. It is specifically designed for 12-inch tall fashion dolls and other similar figures, such as action figures. Because the clothing needs to be tiny enough to fit on a small figure, fabrics like spandex and cotton jersey are often used instead of heavier materials like jeans or wool. This type of fabric is also ideal for creating intricate patterns and details on the clothing.
In addition to being smaller than regular clothes, 1/6 scale clothes have extra features that you wouldn't find on regular sized garments. For example, they often have working buttons and zippers so they can be put on and taken off your doll or action figure. Accessories such as hats, purses, bags, shoes, jewelry and more are also available in 1/6 scale as well.
Overall, there is a big difference between real-life clothes and their tiny 1/6 scale counterparts! If you're looking for items to dress your fashion dolls or action figures in style then this special kind of miniature garments may be just what you need – so check out what's available todayn and get creative with your styling!
Is the regular clothing manufacturer can produce 1/6 scale clothing
There are a few variables to consider when answering this question. For example, what type of clothing is being referred to (i.e. children's clothing, women's clothing, men's clothing, etc.), and what is the size range that the manufacturer typically produces?
That said, most manufacturers are able to produce 1/6 scale clothing IF they are producing children's clothing. However, if we're talking about adult-sized clothing, then it becomes a little more difficult because the sizing and fit tend to be different than those of children's clothes. In general, it would be more difficult for a regular clothing manufacturer to produce 1/6 scale versions of adult-sized clothes since there is usually more variation in terms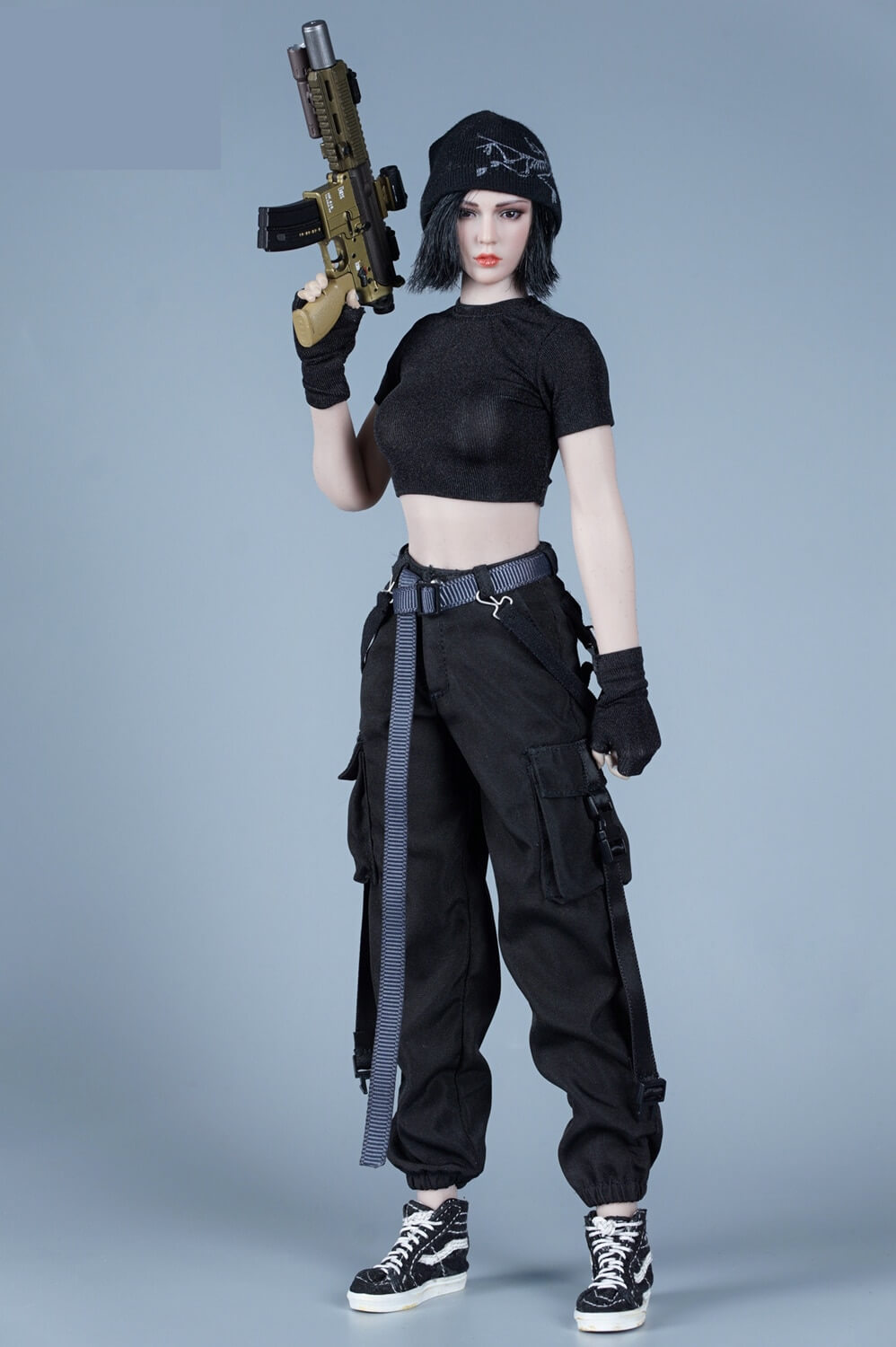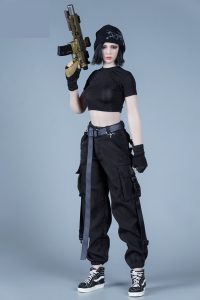 Where to Find a Supplier Of 1/6 Scale Clothing
Online marketplaces
Finding 1/6 scale clothing suppliers can be intimidating at first, but there are great options available online. Marketplaces like Amazon, eBay, and AliExpress offer 1/6 scale clothing from a variety of different suppliers. You can take your time scrolling through their catalogs to find the perfect 1/6 scale clothing supplier for you and your needs. Many of the 1/6 scale clothing sold by these suppliers comes in a variety of styles and brands, giving you lots of options to choose from.
Specialty stores
1/6 scale doll clothing is often specific, unique and hard to find. If you're looking for 1/6 scale clothing for your dolls, one of the best places to start is by searching specialty stores and collectors' shops. Although these types of stores may not be available in every region or area, they are definitely worth investigating as 1/6 scale clothing suppliers. With a bit of research, you may soon find that there's no need to purchase 1/6 scale clothing elsewhere when it can be found at these dedicated stores.
Manufacturer websites
If you are looking for 1/6 scale doll clothing, consider checking out the websites of 1/6 scale clothing manufacturers. Many stores that specialize in 1/6 scale dolls and related accessories have supplier relationships with these manufacturers and may have exclusive deals or stock lines that you can't find anywhere else. You may even be able to request custom 1/6 doll clothing from manufacturer websites, depending on the manufacturer. Don't forget to also shop around – different 1/6 scale doll clothing suppliers may offer different prices and selection options!
Online forums and groups
If you're looking for 1/6 scale clothing, there are a number of online forums and groups available to help you find the right supplier. These communities are full of collectors who can provide personal recommendations and advice that is tailored specifically to 1/6 scale figures and accessories. You can even connect with other collectors and start trading 1/6 scale clothing among yourselves if that's what you prefer. No matter what style or brand of 1/6 scale clothing you're searching for, these online forums and groups offer plenty of valuable resources to make sure you have success in finding the right supplier.
Conclusão
When looking for a supplier of 1/6 scale clothing, it's important to consider quality, price, and reliable shipping. There are many suppliers out there that can provide you with good quality items, but finding one that meets all three criteria can be difficult. However, by following the tips in this blog post, you should be able to find a reliable supplier who can provide you with quality goods at an affordable price. If you're still having trouble finding a suitable supplier, we recommend checking out Números de Fabrico. They are a reputable action figure supplier from GuangZhou, China who offers good quality products at an affordable price.