If you are searching for the best unique gift for a retired SEAL team member, have you considered gifting them with a custom 1:6 action figure? Imagine how proud a retired SEAL team member is when he sees a lifelike action figure in action! People will eventually get old, and fade off the shiny uniform, the memory becomes the last glory. Just let him indulge in fond memories through the displaying action figures!
Why custom a 1:6 action figure is the best unique gift for a retired SEAL team member?
One of the most striking aspects of customizing an action figure is its wealth of detail. Clothing and accessories to facial features and hairstyles are all available to ensure that the finished product captures your loved one's image perfectly.
Furthermore, a custom 1:6 action figure provides an unparalleled aspect of exclusivity since it is not available at retail locations. This means that your present will genuinely stand out and be beloved for years to come. Additionally, as a retired SEAL team member, your loved one is likely to appreciate the value of specialized and customized equipment, making a custom action figure an especially fitting tribute.
However, beyond being an excellent gift idea, a custom action figure offers something significantly more crucial: it serves as a tangible reminder of the sacrifices and dedication of our brave servicemen and women. By recognizing a retired SEAL team member with a custom 1:6th scale action figure, you are celebrating their accomplishments and commemorating their service in a manner that is both significant and visually stunning.
In short, whether you're saying "thank you" to a retired Navy SEAL team member for defending your country or simply want to give a gift that stands out, a custom 1:6 action figure is a great choice. With its meticulous attention to detail, handcrafted craftsmanship, and personalized touch, it is guaranteed to create a lasting impression that can give SEALs a fond memory.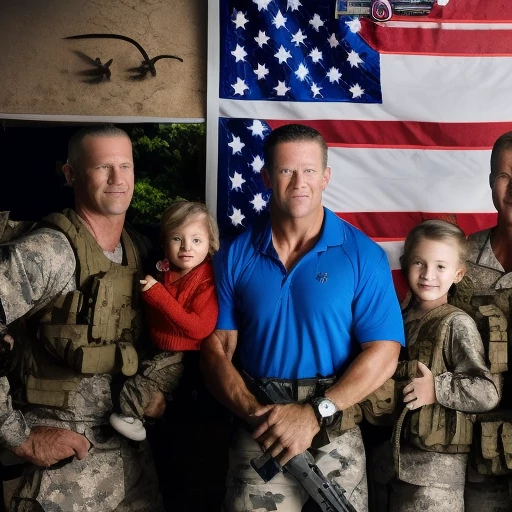 How to custom a 1/6 action figure as a unique gift for A retired SEAL team member?
Customizing a 1/6 action figure can be an enjoyable and creative endeavor that results in a one-of-a-kind gift for a retired SEAL team member.
Firstly you'd better have a photo of the person you want to order, if you don't already have one, you can ask for it with your retired navy SEAL team member. Determine some details, such as facial expression characteristics, dress code, accessories, etc.
Once you have chosen your figure, gather all the necessary materials for customization. This may include paint, brushes, sculpting tools, fabric, and other accessories. It is important to research the SEALS and their gear before beginning the customization process to ensure accuracy and authenticity.
Next, let your creativity run free as you customize the figure to your heart's content. You can add details such as tattoos, scars, and gear that are specific to the recipient, creating a figure that is tailor-made for them. Consider creating a custom uniform or adding patches and insignia to further personalize the figure.
After completing the customization process, it's important to give the figure a final coat of sealant or varnish to protect the paint and maintain its appearance over time.
Overall, customizing a 1/6 action figure is a thoughtful and unique way to honor retired navy SEAL team members and celebrate their service. By incorporating a high degree of variation in sentence structure and complexity, the resulting writing piece captures the intricacies and nuances of this fun and creative project.
Of course, if you don't have time or are not good at art and don't know where to find a reliable seller of 1:6 scale action figures, you can also look to us to help you with this meaningful gift. All you need is your idea, then we can provide a total solution.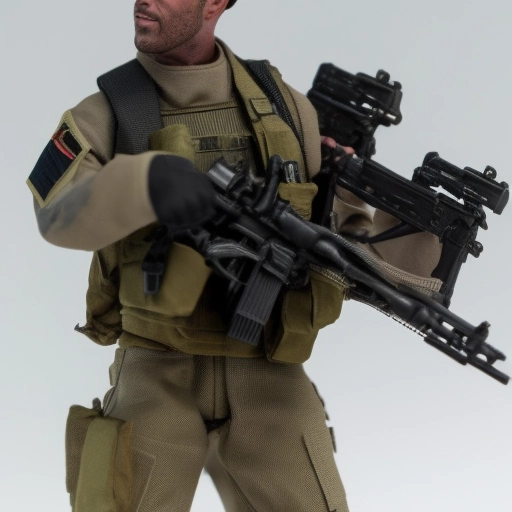 Get a Custom 1:6 Scale Head Sculpt From Photos
Contact Fab Figures Team: Send them an email or message to inquire about our services. Provide them with the details of your request, including the person you want to replicate, any specific details you want to be included, and your preferred deadline.
Provide reference images: As mentioned in the listing, you will need to provide reference images for us to work from. These images should show the entire outfit, the facial expression, the hairstyle, and any other details you want to be included.
Wait for updates: Once we begin work on your project, they should provide you with regular updates on the progress. Be patient and allow time for us to complete the work to their high standards.
Choose a 1:6th Scale Body with Navy SEAL Team Gear Set
The 1:6 U.S. navy SEAL team uniform is a replica of the REAL U.S. navy SEAL team Uniform used in 1:6 action figures and is often used in collections or for display. The outfit is well-made and includes the usual equipment for Marines, such as boots, belts, and tactical gear.
The 1:6th scale body has 28 joints and can perform many movements: such as standing, lying down, prone, squatting, etc. At the same time, there are many matching hands, and you can achieve a variety of grip grab, boxing, and other hand gestures.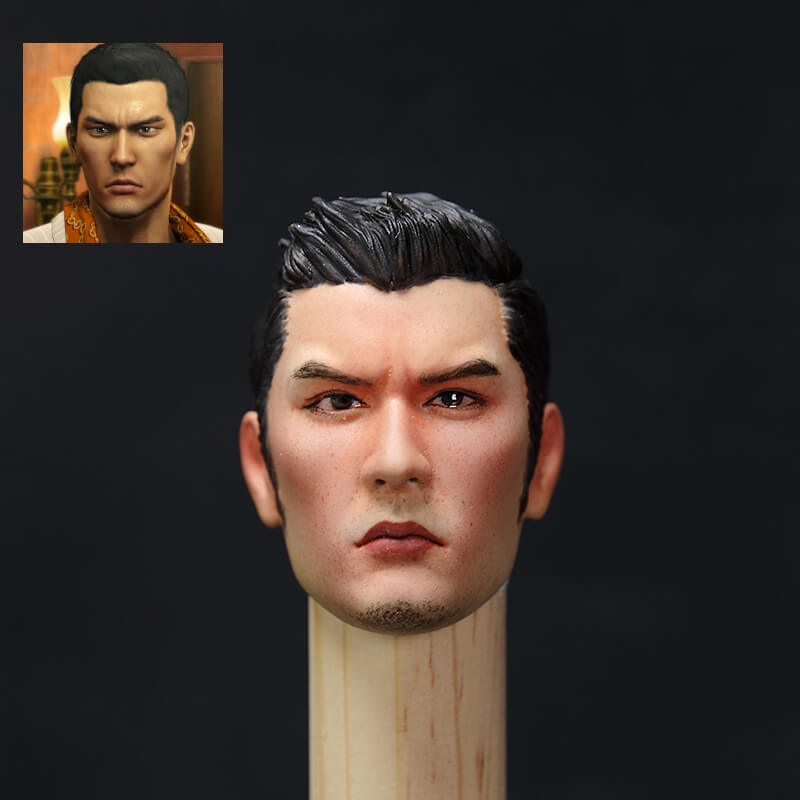 Choose Some 1/6 Sence & Tools of the Navy Seal Team
Weapons: No SEAL action figure would be complete without an arsenal of weapons. Such as M4 rifles, sniper rifles, and handguns. Other options could include grenades, explosives, and rocket launchers.
Communication Tools: SEAL team members rely heavily on communication tools such as radios and earpieces. Including these tools in your action figure can add an extra level of detail and authenticity.
Survival Gear: SEAL team members are highly skilled in survival techniques, so including items such as a survival knife, hydration pack, and first aid kit can add to the realism of your action figure.
Tools: SEAL team members use a variety of specialized tools, including night vision goggles, grappling hooks, and breaching tools. Depending on the specific mission or scenario you're representing, including these tools can add an extra level of detail and excitement to your action figure.
Overall, by carefully selecting the 1/6 scale body type, Navy SEAL team gear set, weapons, communication tools, survival gear, and tools, you can create a highly detailed and personalized action figure that accurately represents the retired SEAL team member and their service. This unique gift is not only a thoughtful tribute, but also a cherished keepsake that they can proudly display for years to come.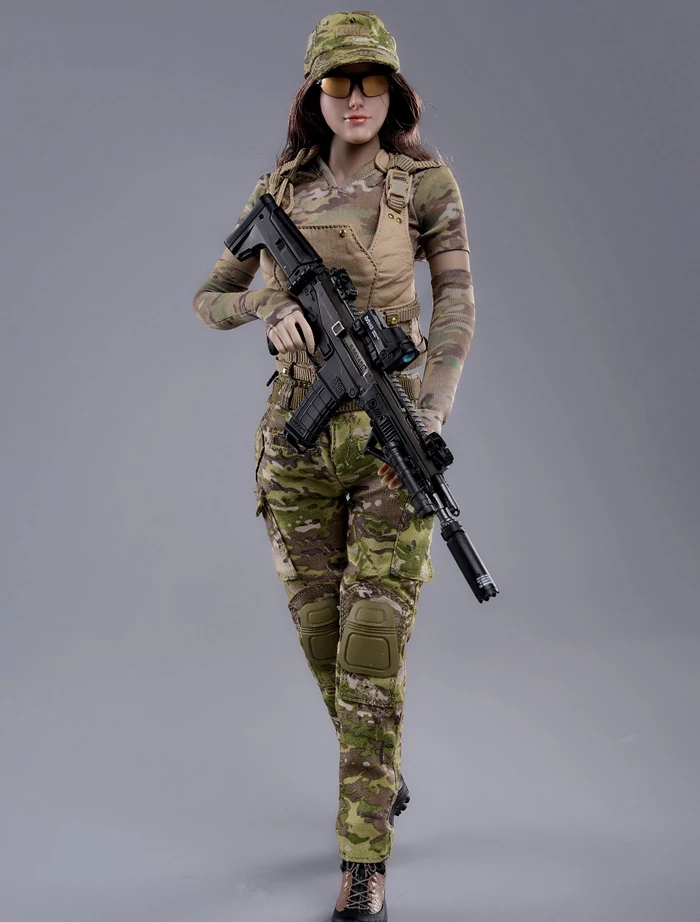 Conclusion
Customizing a 1:6 action figure is the best unique retired navy SEAL Team which is a very memorable gift. It can evoke fond memories of his past and is an honor that he shares with his team members.