Are you a fan of 1/6 action figures? If so, then you've likely already spent countless hours customizing and perfecting your collection. But what if there were more tips and tricks out there that could help you take your action figure collection to the next level? Here, we'll look at 9 essential tips to collect 1/6 action figures.
How to Collect 1/6 Scale Action Figures
Choosing the right 1/6 action figure may seem daunting, but there are several easy steps to help you make a great selection. Think first and foremost about the character you'd like to collect – which anime, comic book, and movie heroes do you admire the most? Next, consider the various manufacturers of 1/6 figures to get an idea of quality and style. As you narrow down your choice, take into account price as well: a good rule of thumb is that if the cost is too low compared with similar offerings from other makers, then it's likely it's not up to par. Ultimately, do your homework and go for the figure that will be both visually appealing and a perfect addition to your collection.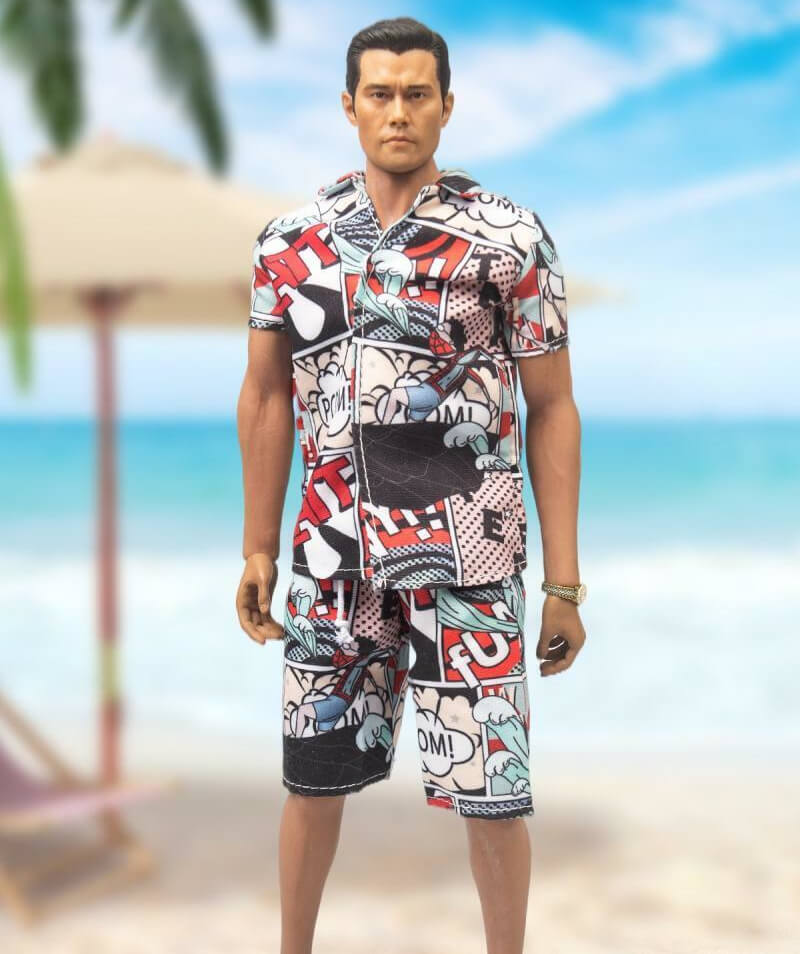 Keeping Collectible Figures or Action Figures in Good Condition
Keeping collectible figures or action figures in good condition is essential for any collector. Proper care and maintenance of your figures will help to keep them looking beautiful and new. Start with dusting off any dust or dirt with a soft, dry cloth in order to not damage the figure's sensitive surfaces or details. Next, be sure to store the figures in a cool, dry environment away from direct sunlight to avoid fading or discoloration over time. Finally, take care when handling the figures by avoiding grabbing them by the arms and legs where possible – instead use the torso and base for handling. Doing these few simple steps can help you maintain your collection for years of enjoyment!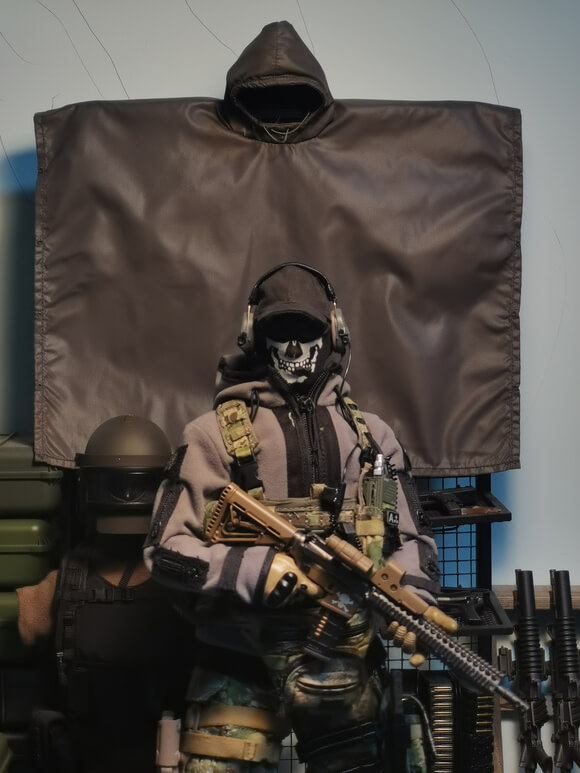 Create Figures That Fit into Your Collection Perfectly
Customizing 1/6 scale action figures is not only fun, but also a rewarding experience! With so many clothing and accessory options available, you can make your figure look exactly how you want. Plus, adding the personal touch of painting the figure to reflect your style takes it to the next level! With some patience and creativity, it's amazing what wonders can be done to transform a regular figure into a perfectly customized masterpiece that fits perfectly in your collection.
Display Your Figure Collection
Showing off your 1/6 action figures is a great way to add some extra personality to your home. You'll have loads of fun arranging and re-arranging them on your display shelf or case. There are a variety of display cases and shelves available, so it's worth doing some research to find the right one for your collection and the space you have available. Not only will this protect your figures from dust, but also detract from any accidents or damage that may occur over time. So make sure to pick the best product for your needs to truly show off your beautiful collection.
Taking Photographs of Your Action Figures
Taking photographs of your action figures is a great way to create some amazing memories with them and to establish them as a premier part of your collection. It can be an exciting experience that allows you to further explore their designs and accessories, as well as experiment with different lighting and background settings. The added benefit is being able to share the images with others who are similarly passionate about collecting 1/6 action figures. With some practice and by using the right camera settings, equipment, patience, and creativity you can take photographs that will be cherished for years to come!

Discuss Your Collection With Like-minded People
Joining an online community of 1/6 action figure collectors can open up a whole new world of opportunities and resources. You can discuss your collection with like-minded people, and get helpful tips and suggestions on fixes or customizations. You have access to a wealth of knowledge from established collectors as well as fresher perspectives from enthusiasts just discovering the hobby. It also provides a great opportunity to network with other collectors, enabling you to expand your collection with prized pieces that might otherwise be out of reach. Whether you are just getting started in this fascinating hobby or an experienced collector, joining one of these online communities has much to offer!
Attending Conventions and Events Related to 1/6 Action Figures
Attending conventions and events related to 1/6 action figures can be a great way to learn more about the hobby and make new acquaintances. Visiting Comic-Con or other similar events can give you the chance to meet some of the leading figure manufacturers, check out amazing displays of figures from people's collections, and also pick up some of your own pieces to add to your collection. In addition, you'll find vendors from around the world selling figures and related accessories that may be difficult to find in your area. No matter what level collector you are, attending one of these conventions or events is sure to be a fun experience.
Source the Tistory and Lore of Your Favorite Characters Can Make Your Collection Even More Meaningful
Knowing the history and lore of your favorite characters can make your collection even more meaningful. Find out where they originate from and what their journey has been like throughout each story. Through this exploration, you may gain a greater understanding of why certain actions were taken, or what inspired the creation of that character in the first place. You may also discover fun facts that can further deepen the impact those characters have on you as a fan, such as their age, abilities, motivations and original creator. With each tidbit of trivia, your connection to these characters will become stronger as you gain an appreciation for how intricate and complex they truly are.
Staying Informed About The World of 1/6 Action Figures
Staying informed about the world of 1/6 action figures has never been more important. With new releases popping up all the time, it's essential to keep an eye on manufacturer websites and social media accounts. That way, you won't miss out on a beloved franchise character or a trend that's caught fire in the community. Upcoming releases can be just as thrilling to keep track of as the ones already released, so be sure to check back frequently for upcoming details. Not only will you stay informed about cool new products, but many manufacturers offer pre-order bonus items that can add even more value to your collection! Don't let yourself fall behind – stay on top of the latest and greatest 1/6 action figure releases!
Conclusion
With just a few simple tips and tricks up your sleeve, achieving mastery over the art of collecting 1/6 action figures doesn't have to be intimidating or complicated. By choosing quality over quantity when purchasing new pieces for your collection, building custom parts when necessary, and taking good care of everything in between—you can create an impressive display that will last for years! So what are you waiting for? Get started today!